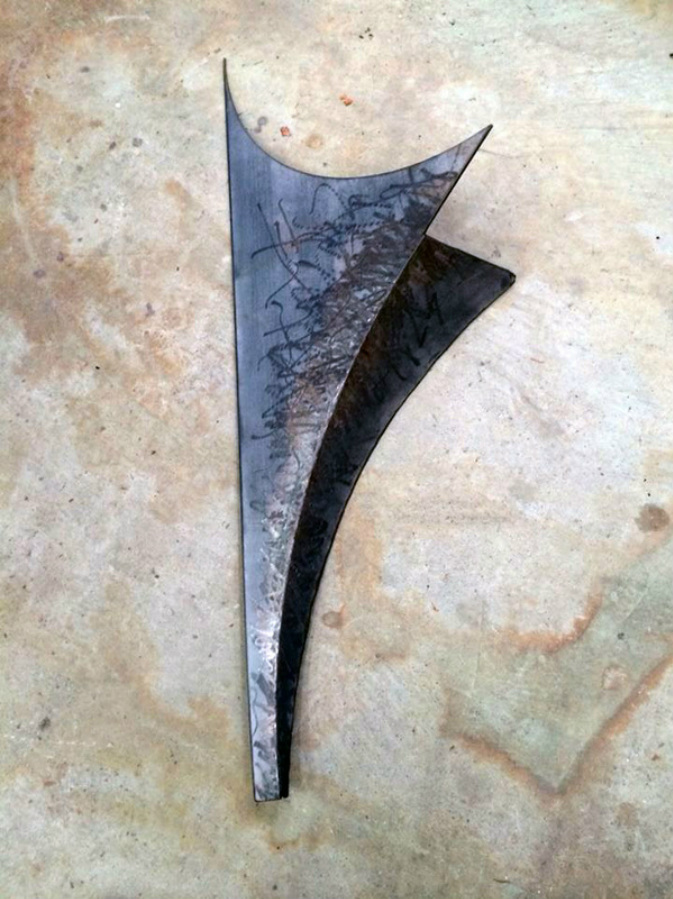 BEAUTIFUL SOUL

Patinated & burnished stainless steel. From a series of 32 low relief wall & floor sculptures collectively titled empire of chance. Each element represents a concept from Hegel's Phenomenology of Spirit.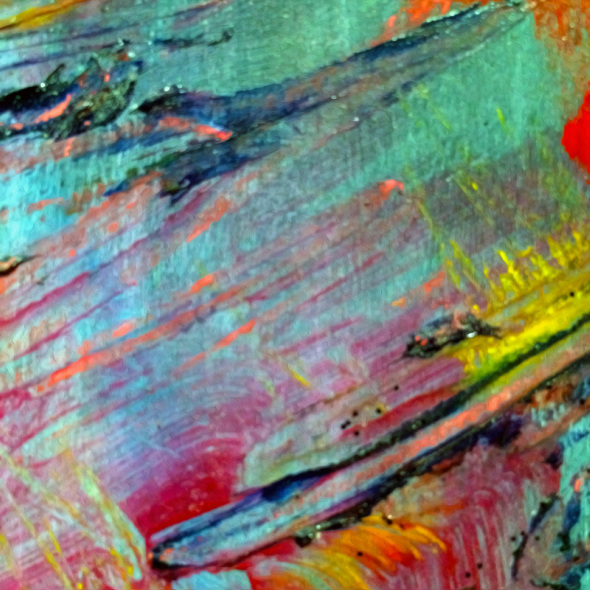 CURRENT

Acrylic on wood. From a series of 24 collaborative paintings created with Ella Wiegman. Each painting is an exploration of modernist memes with the artist's 10-year old daughter.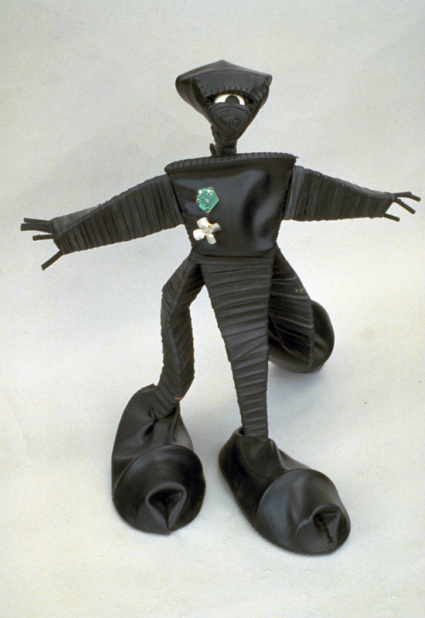 ZYX

Rubber, rebar, found objects. From a series of sculptures based on drawings and stories told to the artist by children entitled scary guys. Each sculpture represents a gestalt portrait of a particular child's fears and experiences.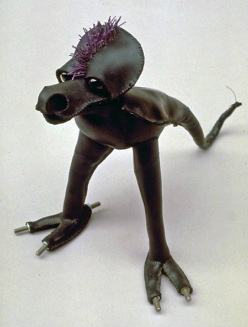 VYRN

Rubber, wire, foam, bolts, light bulbs, thread. From a series of 36 sewn rubber fetishes created by alter ego, Char Wickmyn.

ZEPHYR

Rubber, rebar, wire. From a series of 16 masks created by alter ego, Luba Lignite.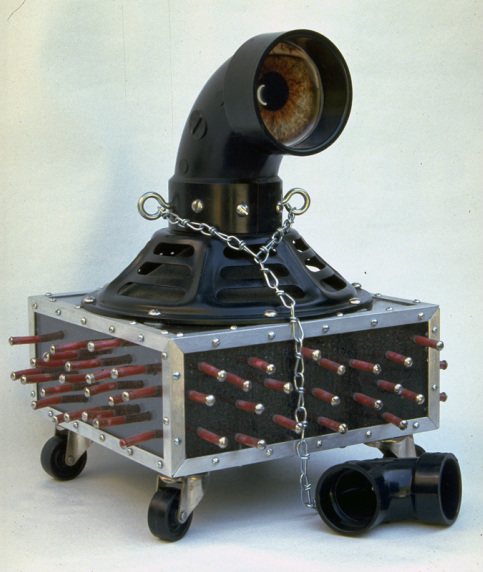 FEAR IS A MAN'S BEST FRIEND

Aluminum, plastics, screws, charcoal, casters, photograph, woofer. From a series of 12 kinetic & sound sculptures exploring cross-modality translation. In this case rhythmic sound waves are translated as pulsing red nodules.